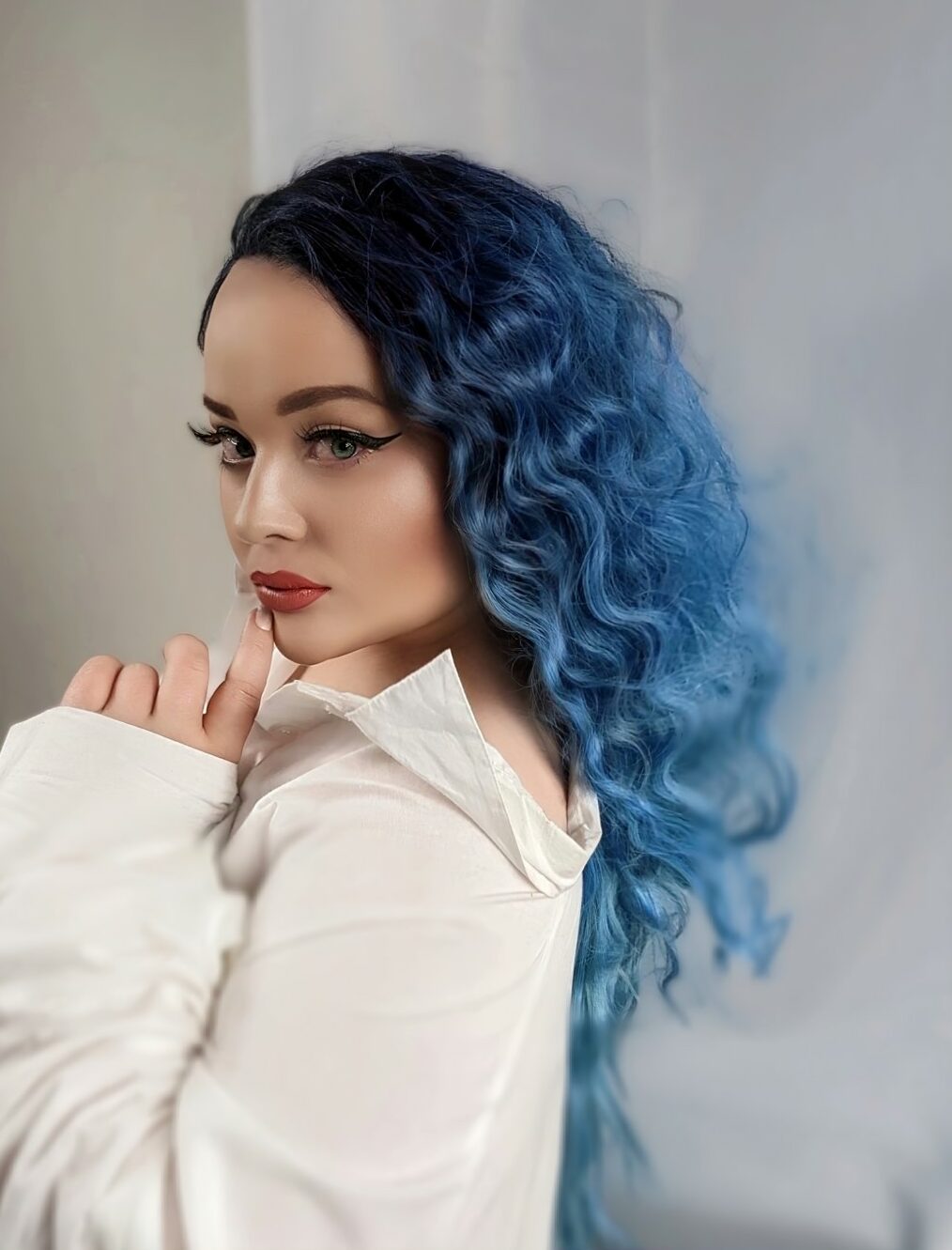 She has established herself as one of the most powerful female figures in the independent music scene. She has touched the lives of millions worldwide, working her way to the top with her incredible vocal abilities and catchy, heartfelt, sympathetic tunes. She finds inspiration in the peaceful countryside, where she spends time with horses she adores and writes her own songs.
TaniA Kyllikki, born with a heart defect that has caused mini-strokes, is hailed as an overcomer. In addition to having oxygen levels drop to the 60s twice because of COVID that nearly took her life, she also has chronic asthma and inflammatory disorders that flare up at any time. She has overcome not just the pain of rape but also the emotional and physical abuse she suffered for most of her young life. This young, courageous spirit has grown more resourceful and resilient with each challenge she has overcome, channelling her grief into strength and hope to aid others via her music.
She's done it again. H.W.C., was released under "Awe Inspiring Records" on August 26th, 2022. TaniA's golden lead vocals and stunning backing harmonies carry this contemporary pop R&B ballad, which features piano, lush strings, and pads, and leaves you wanting more. The song really begins to take off during the chorus, when epic rhythmic sounds deliver a hypnotic beat over a steady bass line. The overall effect is best described as magical, haunting, and mystical. She shows her genuine humility by letting her legit fans in on the secret behind the song's heavenly sound.
A team effort, mixed and mastered beautifully by Phil Dust. Music files prepared by John Woodard. H.W.C. is so intimate and so beautifully presented. The music production, created by Garry D. Hairston aka Rynellton, and lyrics written by TaniA Kyllikki, flows so perfectly with her flaming power-house vocals, taking you on an emotional journey from start to finish. Her story of overcoming vulnerability has always been told through medleys of uplifting, encouraging music, and H.W.C. is no exception.
In this innovative release, she implores her love to be understanding and kind to her by baring her heart to him. She has problems trusting her spouse because of the emotional upheaval she has experienced from her broken past relationships. She's pouring her entire sense of modesty into her song about how she and her love feel about one another, the battles they have faced, and more importantly, how it is from her love's perspective of loving a woman whose heart has been scattered from her past heartbreak. It's a great song with mature and relatable lyrics, yet still catchy and up-to-date with today's popular music. This makes it the perfect all-around cross-over ballad.
Going from strength to strength, TaniA has established herself as a modern, uplifting R&B pop singer-songwriter. She isn't afraid to branch out and try new things with her releases and collaborations. They cover a wide variety of musical styles. It has always been clear that TaniA does not put any restrictions on her musical creations. TaniA's early exposure to and appreciation of a wide range of musical styles has given her a leg up when it comes to expressing herself through song.
She started off honing her voice in soul, R&B, and pop, but as she got into her teens, classical music became her new passion. And she picked up the piano on her own and can play pretty well. After some time, she took the reins as the lead vocalist in the gospel choir at her church. While still in her teens, she penned a few songs that would go on to become FM radio staples in the United States and China. When TaniA first joined Myspace, her covers and an original, uplifting power-ballad she wrote for the "Save the Children" charity got a total of 20 million plays. She spent weeks in the top 10 charts, right next to Beyoncé and Madonna.
Later, in 2015, after a few years' break from music due to personal reasons, TaniA decided it was time to resume releasing her music again. She has since been featured on the front covers of magazines and been published in hundreds of popular music magazines and blogs, all with positive reviews. In the summer of 2021, NeYo, a three-time Grammy Award-winning R&B artist, approached TaniA about presenting her single titled "Remind Me." TaniA's second upbeat track, this one's about her being unapologetic about how much she misses being romantically close with her long-distance fiancé. Over time, this grew to include hundreds of thousands more streams. A London-based DJ, Jo Paulo, who has won multiple awards, later made a remix of the song. More than a million listeners have checked out this remix and the original.
TaniA has been actively releasing music since 2015, but the positive response to her 2021 single releases prompted her to record and release her first full-length album, "Why Chapter One," in late January 2022, which debuted at #25 on Amazon's "Hot Top 100 New Pop Albums" chart and remained there for the next month. Publications all over the world have praised the album since its release, calling TaniA a lyrical genius. A popular YouTube channel turned several songs from TaniA's album into lyric videos. Her lyrics have also been widely disseminated online thanks to her devoted fans.
TaniA Kyllikki exudes an indomitable feminine energy. She's resolved to accomplish everything she sets her mind to, and one of those things is using her music and positive outlook to motivate other people. TaniA has written a lot of music that has yet to be released. Her next goal is to have her songs featured in TV shows and movies. TaniA's main objective is to always provide people with an uplifting, inspiring, and therapeutic listening experience through music that will last for generations.
H.W.C, released August 26th, 2022, with "Awe Inspiring Records", is available to download and stream worldwide.
Connect with TaniA Kyllikki:
Awe Inspiring Records – TaniA Kyllikki
Facebook Main – TaniA Kyllikki