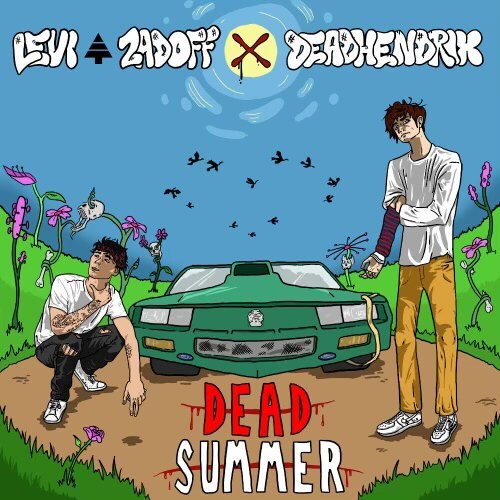 Levi Zadoff and Dead Hendrix are two amazing artists who are quickly making heads turn with their one-of-a-kind sonic formula, especially regarding their collaborative release, Dead Summer. At times raw and energetic, at times melodic and catchy, the two artists managed to get creative by blending different influences to develop his distinctive original sound. From the emphasis on pop-punk to the melodic appeal of trap, this record has it all, and these two artists are not afraid to shuffle the deck and mix things up in unique ways.
Dead Summer is an impressive introduction to what Levi Zadoff and Dead Hendrix offer, and it should definitely be something special. This release represents all the passion and personality that makes BRICK music easy to relate to and worth listening to.
Find out more about Levi Zadoff and Dead Hendrix, and check out Dead Summer, which is currently available online.
Listen on Spotify:
Levi Zadoff Instagram:
https://www.instagram.com/levizadoff
Levi Zadoff Website:
https://www.levizadoffmusic.com/
Dead Hendrix Instagram:
http://www.instagram.com/talk2thedead
Dead Hendrix Twitter: